Use the features below to take a panoramic virtual tour and check out photos taken in and around our campus and facility.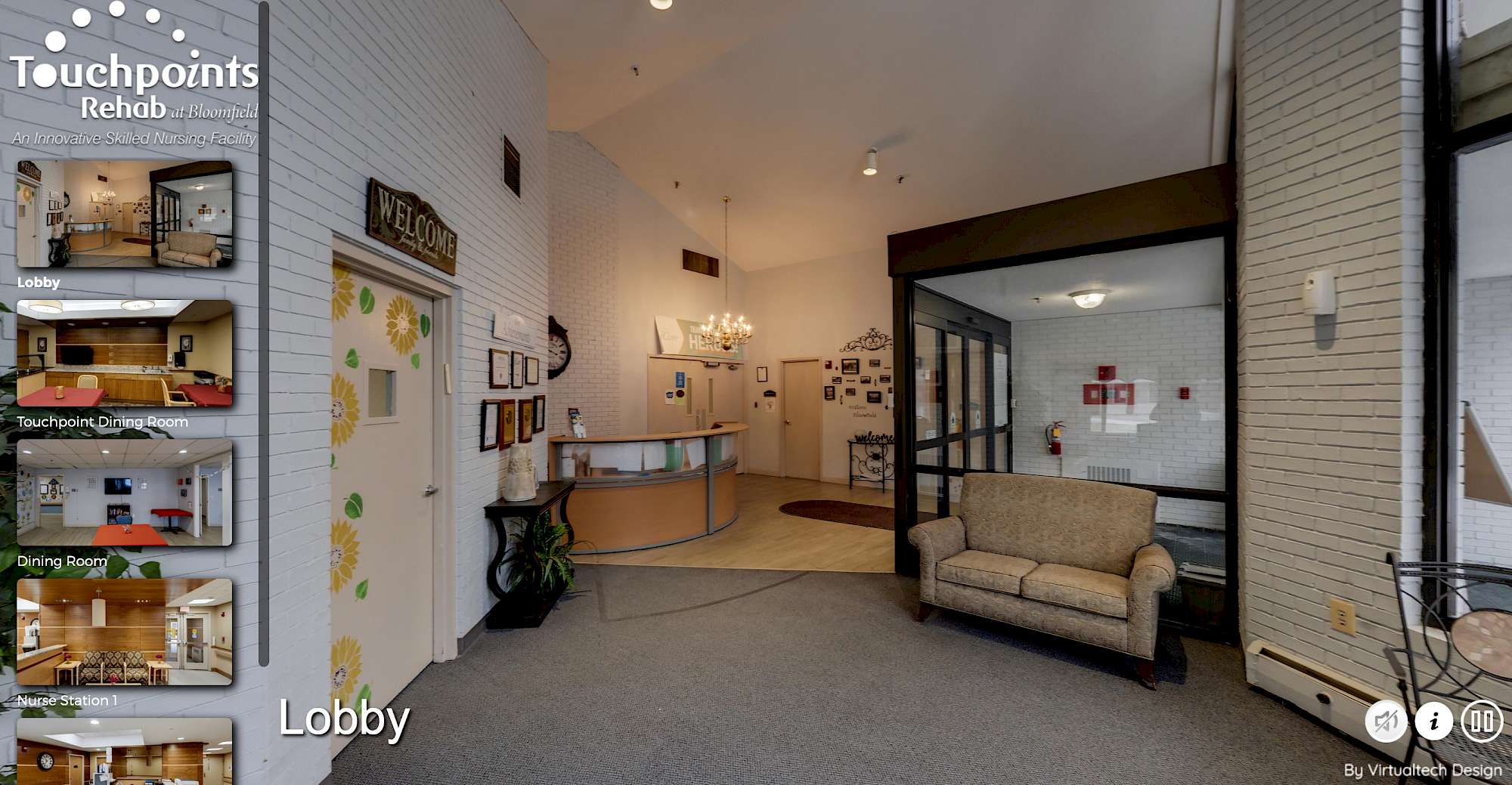 Want to see Touchpoints at Bloomfield in person?
Call us at (860) 243-9591 to schedule a tour or virtual tour of the entire facility.
We can't wait to meet you!

Our Location
Schedule an appointment and pay us a visit!
Touchpoints at Bloomfield
140 Park Avenue Bloomfield, CT
tel | 860-243-9591
fax | 860-286-0161