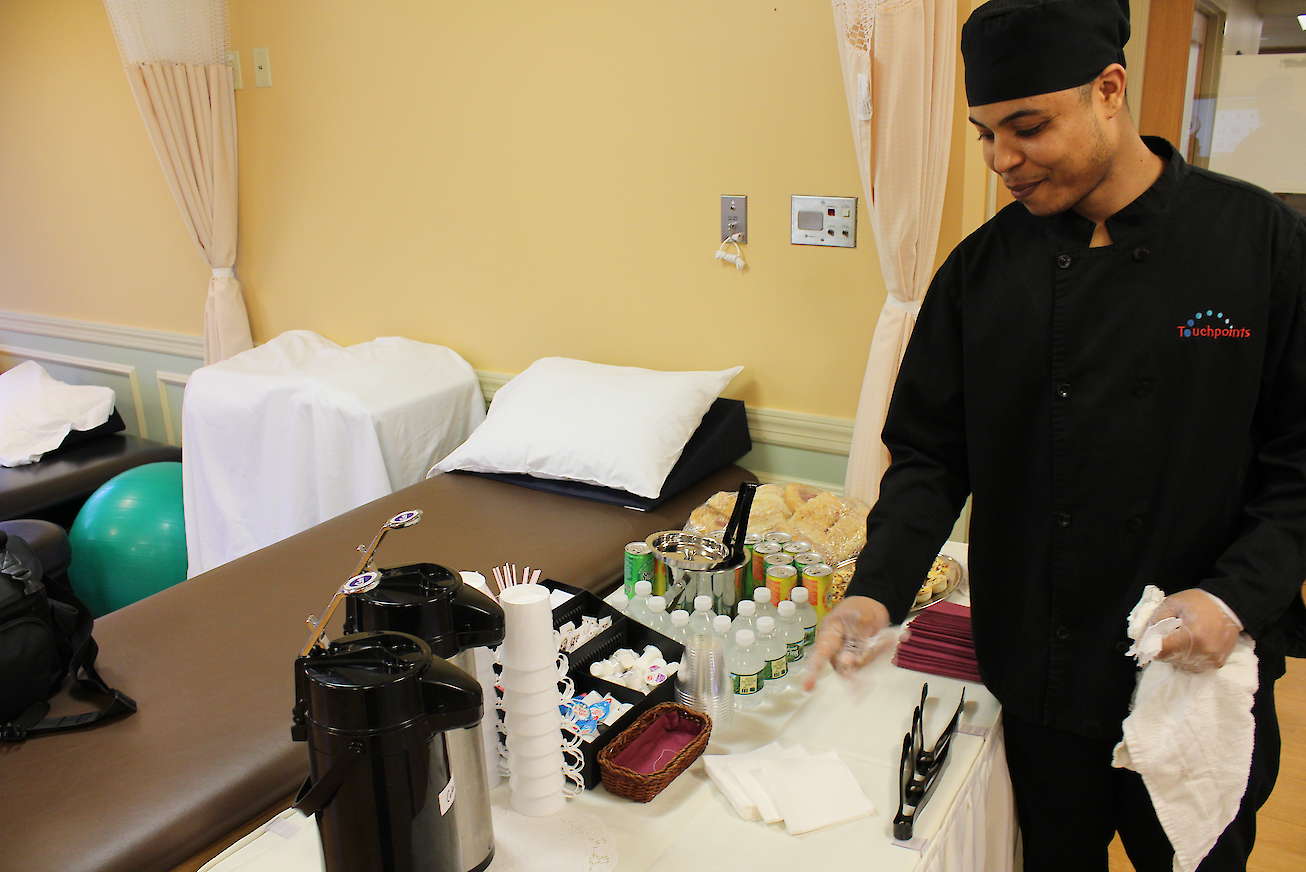 For most people the act of eating and enjoying food is a significant contributor to enjoying life, not just a source of simple nutrition. And for most residents of the care center, enjoyable and interesting food is a significant factor in a speedy recovery from an illness or injury.
Touchpoints at Bloomfield recognizes the advantages of optimizing each individual's nutrition and promoting a healthy lifestyle during the inpatient stay and after discharge.
Touchpoints continues to develop Heart Healthy, low sodium menu options and a point of service dining program. Quality and variety are assured through a dedicated, experienced Food Service Director who works in tandem with a dietitian and the food provisions company.