Welcome to Touchpoints at Bloomfield
Jaime Faucher
Administrator
Dear Resident and Family Members,
Thank you for choosing Touchpoints at Bloomfield as your skilled nursing healthcare provider.  At Touchpoints, we know that each patient's needs are unique. We look to take those individual needs and create a plan of care tailored to you and your health goals and set you up for success.  Our doors are always open for you and your loved ones and our interdisciplinary team is committed to addressing the whole patient.  
Touchpoints at Bloomfield is an innovative skilled nursing facility that specializes in Congestive Heart Failure (CHF) and Pulmonary Rehabilitation. The care for residents on the CHF and Pulmonary programs is followed closely by the Care Transitions team. This group of nurses works with the interdisciplinary team, including the SFH and consulting pulmonologists on a daily basis to ensure high quality clinical outcomes, customer service, decreased readmission rates and shorter lengths of stay.   Touchpoints is a proud partner of the Saint Francis Hospital Post-Acute Care Network.  Continue Reading

Specialty Services

Facility News
Chronic Obstructive Pulmonary Disease, or COPD, is a condition that makes it harder to breathe and worsens over time. While smoking is the most common cause of COPD, long-term exposure to other lung irritants—such as air pollution or chemical fumes can also bring an onset of COPD symptoms that include wheezing, cough, chest tightness, and shortness of breath.

The Manchester Public Library Summer Reading Program delivered over 75 handmade, 'no sew' pillows to the residents of Touchpoints at Manchester and Westside Care Center.

Stay informed and connected with Huntington's Disease (HD) education. You are invited to attend a Teva sponsored event, for people living with HD and their care-partners.

Eating too much sugar causes a barrage of symptoms known as "classic metabolic syndrome". These include weight gain, abdominal obesity, decreased HDL and increased LDL, elevated blood sugar, elevated triglycerides, high blood pressure, increased uric acid levels, tooth decay and gum-disease to list a few. Sugar has also been found to affect mood and behaviors. Most disturbing is that sugar is found to be addictive.

iCare is pleased to announce a new consulting relationship with Dr. J. Craig Allen, to provide services as Medical Consultant for Substance Use Disorders. Dr. Allen will be instrumental in guiding and supporting iCare's iRecovery Program. Dr. Allen will provide consultation on specific resident cases, policy and procedure support and review, education, and general program guidance. 

Fresh River Health Care held a 'Paint Night' to benefit the 'Walk to End Alzheimer's'. The event was a success and was enjoyed by all in attendance.
"They are just very easy to talk to. They answer my questions quickly. They give me the information about my wife that I'm looking for. It seems like a good place. She likes it there and that's a big thing. I have a lot of contact with her the social worker, Samantha. It's a wonderful facility. They treat the residents and their relatives well. It's a nice place to go for rehab. It's that they treat her with respect and dignity and get her wound better so she can come home."
~ Resident GU's Spouse (July 2017)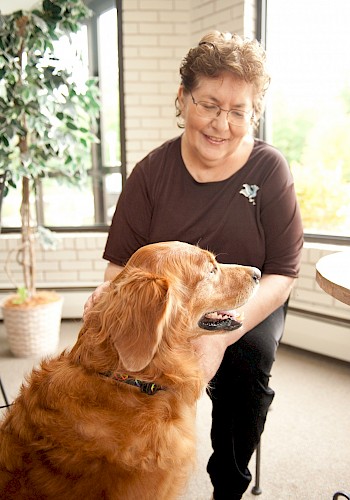 "When I was hospitalized after being at another nursing home, a representative from Touchpoints at Bloomfield came to visit me. I decided to go to Touchpoints after that visit, and it was the best decision I could have made! The Nurses are very good, and I have a lot of friends here. I love to get my hair done here and to participate in the acrylic paint classes."
~ Susan Muller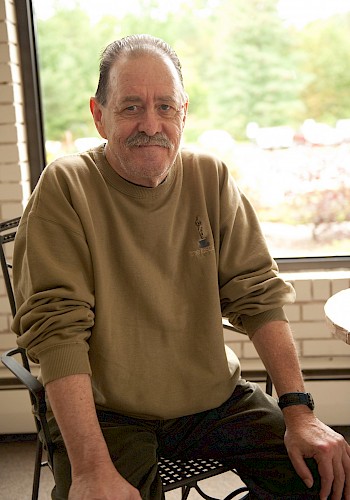 "The staff here at Touchpoints at Bloomfield is very professional; they really care about the residents. The CNAs make me feel very special because they are very kind, and they go above and beyond. Therapy is very good too. My ankle doesn't hurt me anymore. I have a lot of freedom to do what I want. I walk a lot, and go to the grocery store or salvation army store."
~ Kirk Albright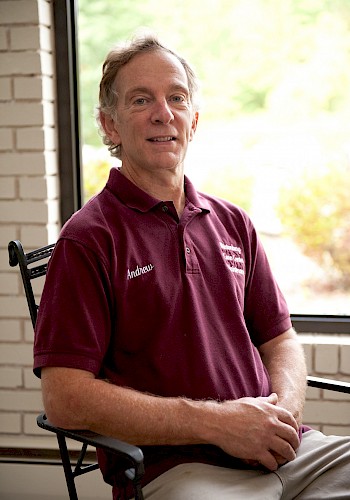 "I have been a part of the Maintenance Department since 1985. I have always felt like a part of an extended family to the residents here. I often receive cards of gratitude from the residents for what I do. What seems insignificant to most, is often important to our residents. They rely on us to be there for them."
~ Andy Casassa
"I really appreciated the people in the rehab. They were very good. One nurse was extremely caring. She made me feel like what I had to say was important."
~ Patient LW (March 2017)
"Everybody was very helpful. They were very laidback, patient, and friendly. The staff was great. There were a bunch of nurses that were great. They were attentive. If you needed anything, they got it for you. The place is very clean. The PT and OT programs are very good. They work one-on-one with you. Once you progress, they give you what you need to keep going on your own, but they check on you. There is always someone available all times of the night."
~ Patient DW (May 2017)